A Residential Roofer You Can Count On
Results You Can Trust
At Tony's Roofing Services, LLC, we love meeting with homeowners and seeing how much they appreciate our quality offerings and affordable prices. In fact, some of our services – inspections and estimates – are absolutely free. If your roof is damaged or worn, an inspection by one of our pros will determine the extent and location of the problem, and whether or not it can be corrected through repairs. A leak may appear in one area, but actually have originated in another. Missing shingles can be replaced, but shingles that have shed a significant amount of their weatherproofing granules may indicate a roof-wide issue that requires a complete replacement. As a residential roofer with a reputation for integrity, we will give you our honest recommendation of what your roof needs, along with an estimate for what that will cost.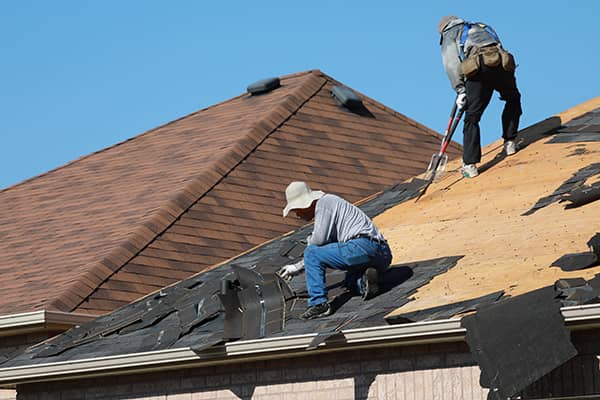 Repairs and Replacements
Whenever possible, Tony's Roofing Services, LLC will keep your existing roof in place by doing repairs that are lasting and that will blend in with your roof. However, when the damage or wear and tear is significant, and your roof is no longer able to protect your home from the elements, it's time for a roof replacement. Tony's Roofing Services, LLC has a staff of skilled technicians ready to come to your home and install a beautiful, energy-efficient new roof – a process that will only take one or two days.
We use superior brands, like GAF and Owens Corning®
We offer a 10-year workmanship warranty on composite shingles
We provide free upgrades like ridge vents, lead jacks and drip edges.
We will clean your gutters, magnetically sweep all areas to pick up stray nails and haul away debris, leaving your property tidy
Contact Tony's Roofing Services, LLC
Call (423) 464-0434, or use the convenient online form to schedule a consultation with a leading residential roofer. Remember: estimates are free.